Mono Purse
Regular price

Sale price

$98.00 NZD

Unit price

per
Handcrafted from luxurious wool felt, this bag makes a perfect alternative to leather bags with no harm to environment. The Mono Purse is constructed out of one piece of felt with press studs closures at the side, which can be easily undone to pack flat in a suitcase. The versatility of this bag is in the straps – mix and match the interchangeable straps and handles to fit your outfit. The bag comes with a cotton strap of your choice. Shop additional straps and handles here.
All handles displayed with the bag are purchased separately.
NOTE! This bag was previously used and carefully treated in our studio for re-sale. 
Size:
Depth 5cm
Height 15cm
Width 20cm
Info:
Raw interior
Adjustable interchangeable strap
Max. Strap length 120cm
Shackle Side Ring D4.5cm, 0,7cm thickness 
Materials:
100% wool, cotton, metal hardware.
Slight imperfections are not considered as defects. We use only high quality material and small roughness may appear due to its nature.
Made in Australia.
Shipping

With our sustainable approach to stock management, some items are made-to-order and can take up to 10 days to produce before dispatch.

Cost:

Within Australia – Standard delivery AUD10

Complimentary delivery for all orders above AUD150

Rest of the world – 40 AUD

Complimentary delivery for all orders above AUD300

IMPORTANT: We are currently not delivering to the Russian Federation
Returns

You may return any product, with the exception of sales items within 14 days of receipt. Items must be returned unused, unaltered and unwashed. All original packing and labelling must be returned or exchanged unless they are faulty.

Any defective products may be returned for replacement or store credit within 12 months of purchase.

Shipping and handling charges are not refunded unless the original item was incorrect or faulty.

You are responsible for the product until it reaches us. Katya Komarova does not accept responsibility for packages we do not ship ourselves. All return shipping costs are to be paid by the customer.
Care Instructions

Leather Bags

Each Katya Komarova bag can be unfolded by opening press-studs. To clean and moisturise your bag, please open the press-studs and place it flat on a table.

Vegetable-tanned leather is a natural material that is tanned using tannins found in plant matter. Proper care and maintenance can help preserve the beauty and longevity of vegetable-tanned leather bags. Here are some instructions for looking after vegetable-tanned leather bags:

Avoid Overexposure to Sunlight: Prolonged exposure to direct sunlight can cause the leather to fade and become dry. Store your bag in a cool, dark place when not in use.

Keep it Dry: Water can damage vegetable-tanned leather, so it's essential to keep your bag dry. If it gets wet, pat it dry with a clean, dry cloth and allow it to air dry naturally. Avoid using heat sources like hairdryers or radiators, as these can cause the leather to crack.

Clean Gently: Regularly remove dust and dirt from your leather bag using a soft, dry cloth or a slightly damp cloth. If necessary, you can use a mild soap or leather cleaner specifically designed for vegetable-tanned leather. Test the cleaner on a small, inconspicuous area first to ensure it doesn't cause any damage.

Condition the Leather: Vegetable-tanned leather can benefit from occasional conditioning to prevent it from drying out and cracking. Use a high-quality leather conditioner that is compatible with vegetable-tanned leather, like Dubbin wax. Apply the conditioner in a thin, even layer and allow it to be absorbed by the leather. Buff off any excess with a soft, dry cloth.

Avoid Harsh Chemicals: Avoid using harsh chemicals, solvents, or abrasive cleaning agents on your leather bag, as these can damage the natural finish of the leather.

Handle with Clean Hands: Oils and dirt from your hands can be transferred to the leather and may affect its appearance over time. Handle your vegetable-tanned leather bag with clean hands to minimise the transfer of oils and dirt.

Storage: When not in use, store your leather bag in a breathable dust bag or pillowcase. Avoid using plastic bags, as they can trap moisture and lead to mould or mildew growth.

Patina Development: Vegetable-tanned leather develops a unique patina over time, which adds character to the bag. Embrace this natural ageing process, as it is a distinctive feature of high-quality leather.

By following these care instructions, you can help maintain the beauty and integrity of your vegetable-tanned leather bag for years to come.

If you would like us to give your bag a proper clean, you can order a Bag Spa service.

Felt Bags

Regularly remove loose dirt and dust by gently brushing the surface of the felt with a soft brush or lint roller.

Hand Washing Method:

Fill a Basin or Sink: Fill a basin or sink with lukewarm water. Avoid using hot water, as it can cause felting and shrinkage.

Use Mild Detergent: Add a small amount of mild detergent to the water. Make sure it's suitable for delicate fabrics or wool. Avoid using harsh chemicals or bleach.

Gently Submerge the Felt: Submerge the felt item in the water, gently agitating it with your hands. Do not wring or twist the felt, as this can distort its shape.

Clean Stains Carefully: If there are specific stains, you can spot-clean them with a soft cloth or sponge. Be gentle to avoid damaging the fibers.

Rinse Thoroughly: Drain the soapy water and refill the basin with clean, lukewarm water. Gently rinse the felt item until all detergent is removed.

Press Out Excess Water: Press out excess water by gently squeezing the felt item. Avoid twisting or wringing.

Reshape and Dry: Reshape the item to its original form. Lay it flat on a clean, dry towel and roll it up to absorb more water. Then, reshape and lay it flat to air dry. Avoid hanging, as wet felt can stretch.

Cotton Straps

All cotton straps can be washed. Please be mindful of the metal snaps, if you are using a washing machine.

Hardware

If your openable ring is lost or broken, please email us at info@katyakomarova.com.

Damages and repair

If your bag or a handle is damaged, please email us at info@katyakomarova.com. It's our highest priority to make your item live long.
Got a question?

For any enquiries please click the Message icon at the bottom of the screen.

If we are offline, please email us to info@katyakomarova.com.

If you would like to talk to one of our team members, please call +61404751925.
Do you know someone who would love this?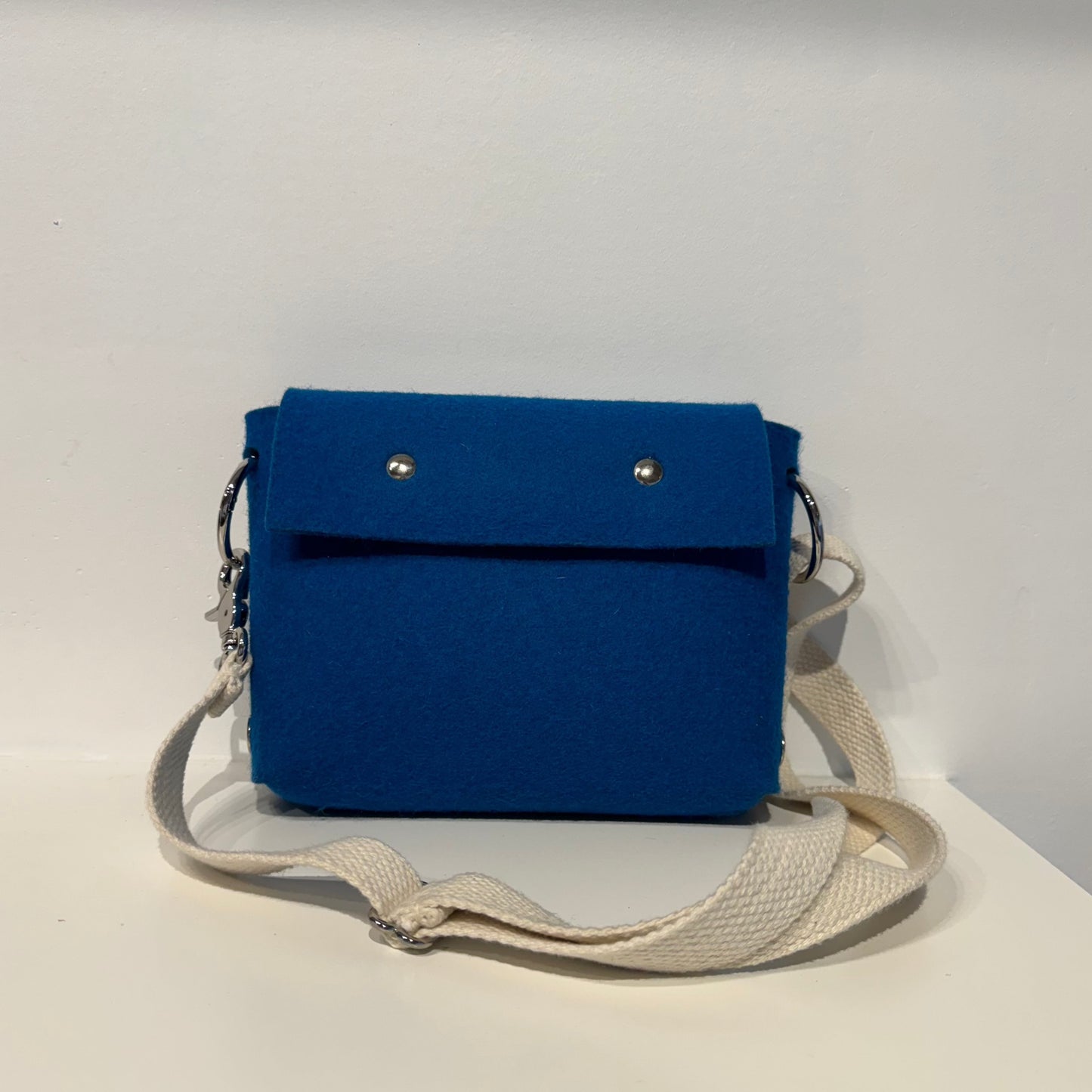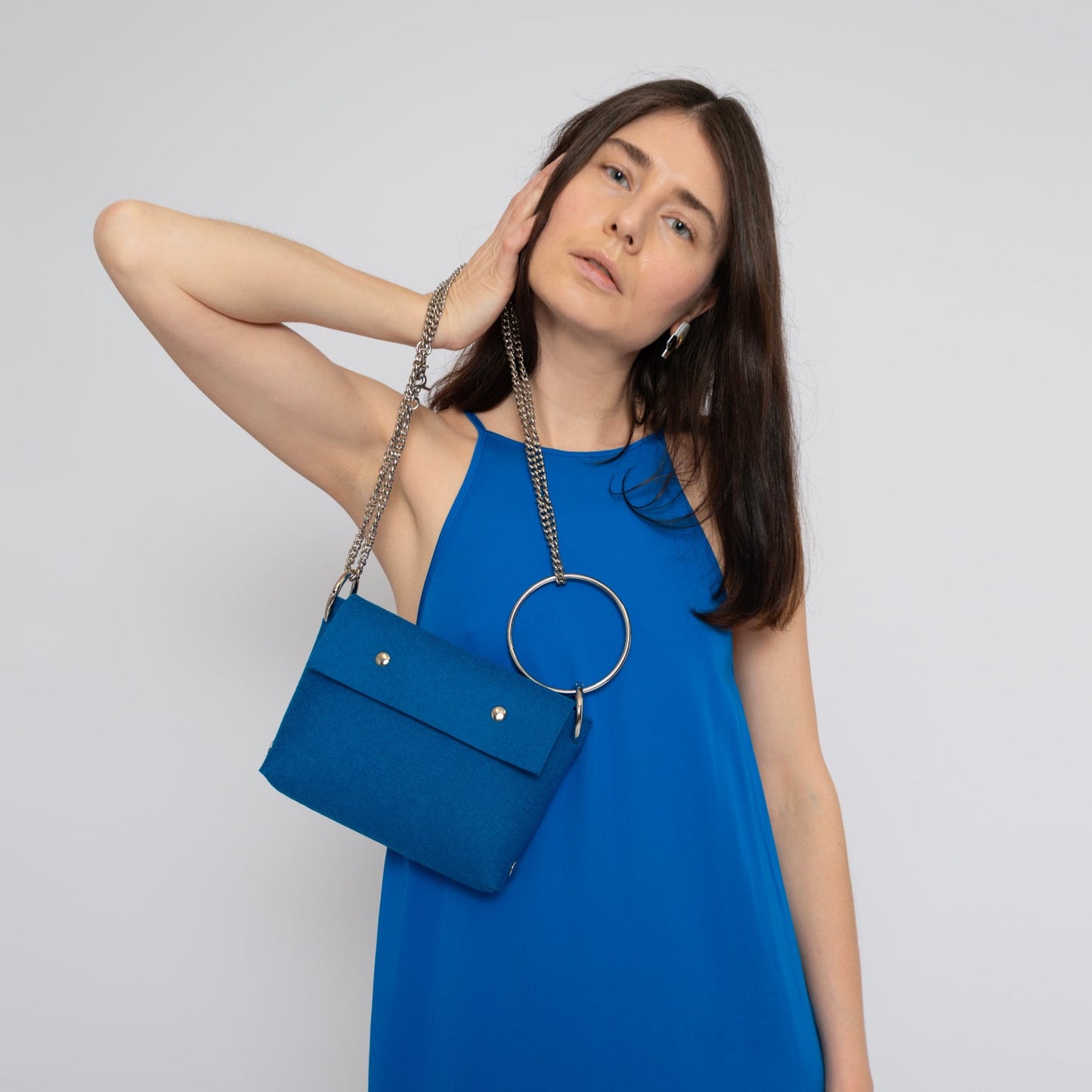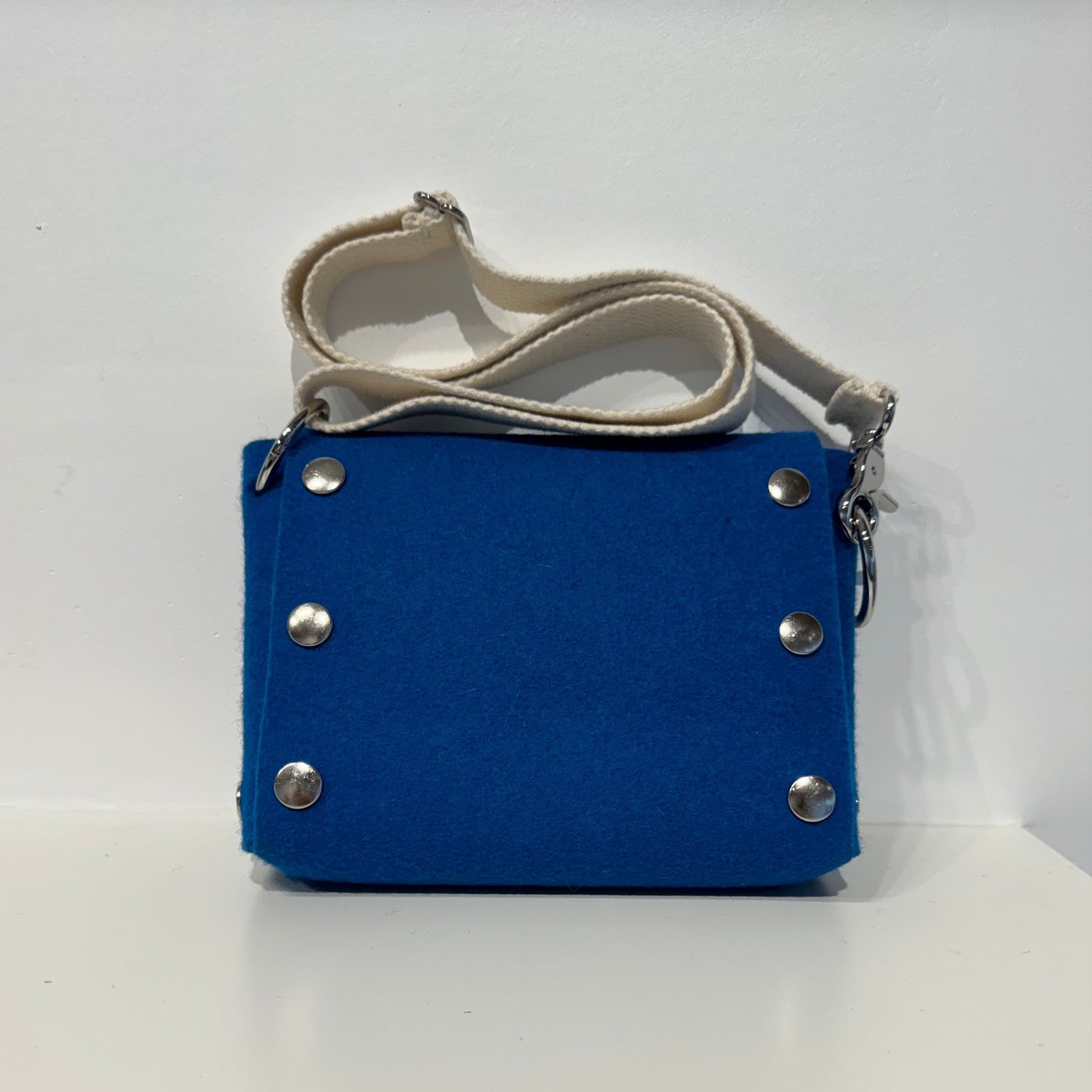 Reviews
Really excellent customer service - impressively so - not many companies have such great service.

I absolutely love styling tips and looks ideas on Insta!

Thanks for the excellent job.
Explore our Interchangeable Straps & Handles to style your bag